With our very own Cleveland Cavaliers marching their way through the NBA playoffs, families and friends all over Greater Cleveland are coming together to cheer on our team.
As we all know, a night out at any sporting event can be VERY costly. From tickets, to transportation, food, and beverages, a simple night out can turn into a credit card on a respirator with a hole burnt in your pocket (and soul).
All of that "moolah" spent on a night out for two? Why not allocate and relocate the fandom and host a viewing party that ALL your friends and family can enjoy?
RTHAV is seasoned in the art of throwing parties. Let us tell you how to throw the BEST sports viewing party EVER that the neighborhood will never stop talking about.
Light Up The Night
Illuminate your home with your team colors. That way, there is no room for misunderstanding where the party is. Your guests will not only arrive at your party with no problems but also feel the team spirit even before walking in!
The Bigger, The Better
Turn your home into your own personal viewing theater and rent a huge LED monitor for your guests. Your once "average" viewing party with a 40-inch TV is taken to a whole new level when your home turns into a professional theater with a 70-inch viewing screen.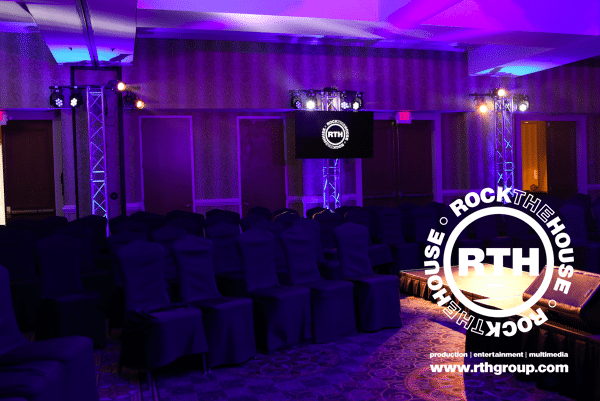 Let's Get Loud
Blow your guests' minds (and not your speakers) by having a team of professionals install top-of-the-line surround sound in your home for the game. The sound system will bring the "just walked into the stadium" feeling straight to your home. You'll get to feel as if you are at the game while enjoying the comfort of sitting on your own couch. Seems like a win-win in our book!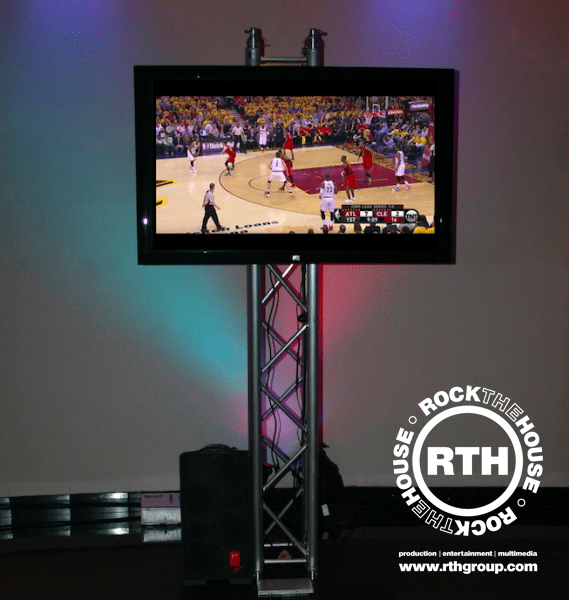 Take Things Outside
Don't want to mess up the entire house with people trafficking in and out? That's ok. Set up your watch party in a tent in your yard. Your guests will enjoy themselves in a new and exciting setting and you won't worry about footprints tracking through your home from travel throughout the house.
The Whole Nine Yards
Can't find a sitter? Don't panic. The kids can be entertained by renting giant, interactive games to play with during the big game. That way, mom and dad can enjoy their time and no child is left bored. Seldom can parents drag their kids to an "adult" party that they will enjoy, but life-size tic-tac-toe brings the fun for kids of all ages (including the adults)!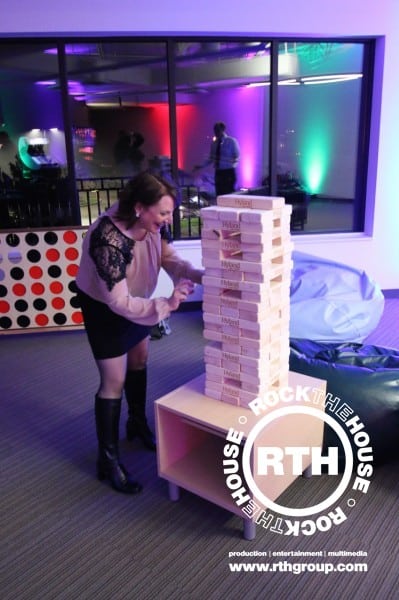 How do you execute a party to such a degree? Don't fret, because when it comes to execution, Rock The House always nails it. Let us provide products and assist you while you throw the best viewing party of the season in the comfort of your own home!
To learn more about how Rock The House Audio Visual can partner with you on your next event, visit our website, call us at 440.232.7625 , or email us [email protected]
https://www.rthav.com/wp-content/uploads/2019/03/rthav-cleveland-av-rentals-event-production-company2-300x138.png
0
0
Amy Van Duyne
https://www.rthav.com/wp-content/uploads/2019/03/rthav-cleveland-av-rentals-event-production-company2-300x138.png
Amy Van Duyne
2016-06-15 15:47:18
2020-02-13 22:03:21
How To: Throw The Best Sports Viewing Party... EVER.